Bruce Springsteen Blasts Trump Border Policy During Broadway Show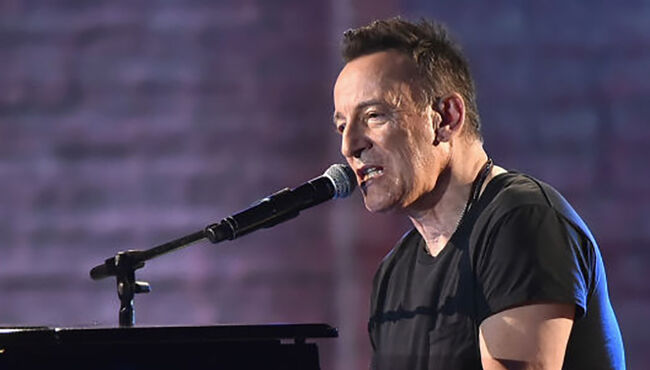 Bruce Springsteen took a break from the usual flow of his Springsteen on Broadway show to address the Trump administration's "inhumane" policy of separating migrant parents and children at the border if they're caught entering the country illegally.
Springsteen decried Attorney General Jeff Sessions for quoting the Bible in defense of the policy, which is under fire by politicians from both parties.
"For 146 shows, I have played pretty much the same set every night," the Rock and Roll Hall of Famer Springsteen told the sold-out audience. "Tonight demands something different."
Springsteen then reportedly performed his 1995 protest song "The Ghost of Tom Joad."
The family separation practice is part of a "zero-tolerance" policy by the border patrol, wherein people suspected of entering the country illegally are prosecuted to the fullest extent of the law. It is part of the Trump administration's campaign promise to reduce illegal immigration.
The President is reportedly now considering an executive order to stop family separation.
Some have suggested the Trump administration is using the policy as a bargaining chip to get funding for a border wall.
Photo: Getty Images